Hotline:
0084-899 232 888
Tuesday February 26th, 2019
Official or unofficial transportation?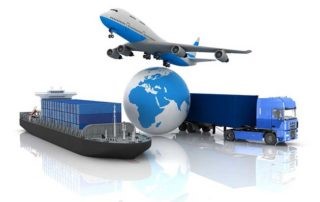 You are wondering if you should choose the form of official transporting or unofficial transporting so that the goods are most stable and economical. Let GML help you distinguish these two forms as well as its advantages and disadvantages for you to have a more general view.
The concept of two types of transport and key transport needs to be defined to get the smartest choice for you.
What is the difference between official and unofficial transportation?
What are the similar and different characteristics of official and unofficial transportation? Below are the most basic and concise features of these two shipping modes, hoping to help you understand them.
For official transportation, goods will be transported through border gates. Here the goods will be thoroughly censored on food safety and quality,.. as well as you will have to fulfill all taxes to the competent authorities. However, if you use Chinese shipping service of us, the company will be responsible for completing all these procedures for you.
And if you use the unofficial transport service, the way of the transporter is across the border. Through this route, your goods are not subject to customs censorship but still have to pay full tax. But it may also be inspected at any time by regulatory agencies.
Official cargo transport: Not being ordered by your friends, you can order and ship goods from China without any restrictions on quantity.
Unofficial transport: Limited, buy no more than 2 million / person / day (this is in accordance with state regulations).
Goods transportation by official way: Many papers and procedures, incurred more costs but in return the products after customs clearance will have clear documents, full VAT invoices.
Goods transportation by unofficial way: Paper only
Unofficial transportation: Usually small items, such as agricultural products, shoes, clothes, accessories, …
Official transportation: All items are allowed to do business in accordance with the law.
The cost of delivering the official transport service will always be higher than that of unofficial transportation because the tax paid for the main goods is higher.
Application of technology – a new trend of logistics
Technology racing is a phrase that logistics businesses are now often considered. Because businesses understand the importance of technology in the development of logistics services through optimizing costs and work efficiency.
According to the latest survey of Vietnam Logistics Association (VLA), up to 87% of enterprises (enterprises) in the industry think that technology creates competitive advantage, 83% of enterprises also said that the main task in promoting Technological innovation belongs to logistics service providers.
This survey also shows that the level of information technology application in Vietnam logistics industry is still at medium level compared to the world but has actually increased rapidly in recent years. Some companies in Vietnam even apply many of the world's leading information technology solutions from reputable technology firms such as Oracle or IBM.
Global Mover Logistics updates you with technologies that are widely used in logistics and transportation:
Automated / unmanned vehicles – This technology uses radar, laser and camera systems to detect stunts on the road and help it understand what to do. The system still needs improvements to help unmanned vehicles operate in all weather conditions and possible situations on the road. In the short term, this truck still needs drivers to handle cargo handling and solve the problems that occur on the route.
Transport trading floor – Trading floor helps connect trucks with shippers, connect supply (idle trucks) and bridges (shippers have goods to be sent), help take advantage of resources, save costs.
Route Planning – Software for planning road vehicles, tracking vehicle loads. The software helps find the shortest and most efficient driving journey, avoiding energy and fuel consumption.
Application in Warehousing / Warehouse
Technology to compose (retrieve) goods
+ E-commerce has created a revolution in shopping, becoming one of the "new normalities". Orders are therefore smaller and more numerous. Due to the complexity of taking orders for e-commerce orders like this, retailers need to hire a large number of workers to perform. Taking crafts / by hand as a bottleneck, increases costs without creating additional value and thus is the object of automation. From there, it can be seen that the application of robots in warehouses increases with the speed of e-commerce, helps companies prepare orders more accurately, faster, reduce the rate of goods damage, improve service quality to people. consumption.
+ Automation has been established in many distribution centers but mostly limited to automating workflows with warehouse management system (WMS). Although this system has proven to help warehouses run efficiently, automation is all about building purpose-built and automated warehouses (purpose-designed automated warehouses). More and more vendors are introducing robot products for warehouses, which do not need to change the warehouse's current structure too much.
+ There are many types of Robots, which can be Automatic Storage and Retrieval (ASRS), Robotic forklift trucks, or Bultler (Part-to-Picker), .
– Stitching Order / Last-mile delivery
Last delivery costs up to 30-40% of total delivery costs. Retailers and logistics businesses are looking for ways to increase the efficiency of this period, from solutions such as taking advantage of social resources, "smart lockers" at which customers can take orders by themselves. It is to the high-tech solutions like drone aircraft.
– Sewing work: Working "mobile" in Logistics industry
Online access to data, which is increasingly being stored in the cloud, and software (planning software, WMS applications, etc.) becomes easier, so employees don't need to sit at the office. The central room can still perform work at home. Thus investing in real estate in the future may be aimed at storing goods / warehouses rather than office space.
What are the benefits of technology application?
+ Reduce labor costs, increase labor productivity
The application of automation in the compilation or robotic system in the warehouse will reduce the number of employees, at the same time create the standard in the work, reduce errors or damage the goods, shorten the time to work
The application of unmanned vehicles demonstrates that this is a way to significantly reduce transportation costs. (However, this application also needs to overcome legal, safe and socially acceptable issues)
+ Reduce costs by utilizing resources, avoiding redundancy
Technology platforms that connect shippers and shippers, especially at the last mile delivery stage such as the Uber model, will help make the most of the fleet, reducing the percentage of vehicles running. No goods, thereby reducing shipping costs for businesses and delivery fees for customers.
Increase competitiveness and service quality
More and more 3PL companies consider the technology platform as a strong point in their services. Platform (platform) is also considered as a workplace, a factory in the future, because it allows everything to be integrated and standardized, enabling parties to connect easily (both domestic and international form) and sharing information and resources.
Technology helps companies offer better services by upgrading communication systems and solving problems better than solving things manually.
Increase "on-demand", reduce redundancy
The use of software and data storage will help the company reduce production, excess reserves to prevent risks in its supply chain planning model. This will help reduce costs of warehousing, shipping, tracking goods, system administration …
Store data for statistics, analysis and forecasting
Logistics software helps store data, can analyze trends, detect arising problems, effectively use resources and detect cost-saving ways that manual data collection has can't find out.
For companies that provide a variety of services, synchronizing information on a common platform will help better manage service lines and product lines, reduce processing time, avoid deviations and save capacity Memory.
Global Mover Logistics Company always aspires to conquer technological heights to meet the highest satisfaction of customers, improve business productivity. Therefore, if you are also a person who wishes to apply technology to maximize your business and shipping, contact us immediately to have a reliable shipping service partner. Dependable and advanced.
Mail: [email protected]
Phone: +84 905 355 358