Hotline:
0084-899 232 888
Tuesday February 26th, 2019
Transporting goods to Laos – what should be noted for safety – fast and cheap?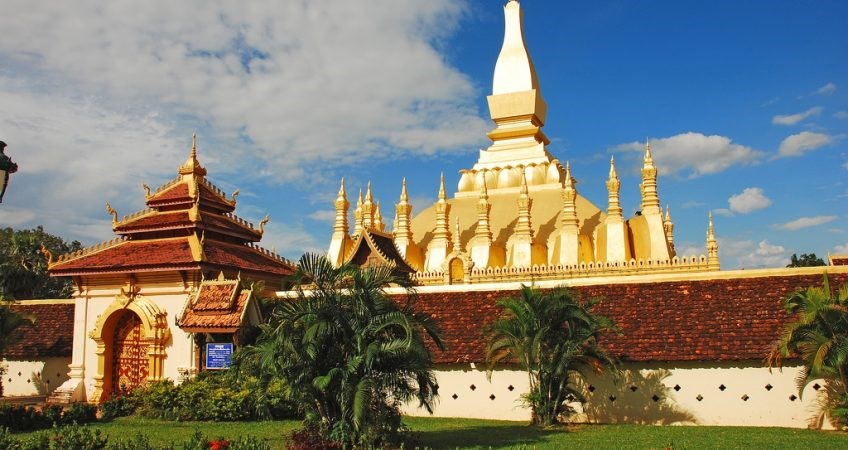 Laos – Vietnam is a very active shipping route in Southeast Asia. You are a trader who is learning about how to export / import goods to Laos but still wonders about tax information, customs procedures, shipping procedures ….
The following information about note shipping to Laos will be useful for you right now.
WHAT GOODS ARE ALLOWED TO TRANSPORT TO LAO?
All items are not prohibited under the law of 2 countries, typically:
– Production and consumer goods.
– Items of Paper packaging, Carton.
– Products of industrial and agricultural machines.
– Mechanical goods, machinery of all kinds.
– Garment, import and export.
– Construction and Construction Goods.
– Every car, bulky, big load.
Vietnam – Laos are two Indochinese countries with close ties, so the transportation is not too difficult but due to the terrain and transportation route limitations, you also need to pay close attention to the process. Packing and preparing shipping procedures carefully.
With many years of experience in logistics, Global Mover Logistics is a reputable and high quality transport and customs clearance unit to satisfy the most demanding customers.
TRANSPORT OF GOODS TO LAOS BY WHICH ROUTE?
Vietnam and Laos have a common border of 2067 km connecting Lai Chau with Kon Tum with 31 pairs of border gates, including 7 pairs of international border gates, 8 pairs of main border gates and 16 pairs of secondary border gates. This is an important common road of Vietnam with Laos. You can refer to some notes when sending goods to Laos quickly, safely and cheaply through the following border gates:
Bo Y international border gate is located in Ngoc Hoi district, Kon Tum province, connecting with Attapu province of Laos via Phu Cua border gate. This is also the 2nd border crossroad of Vietnam and has a landmark with 3 faces returning to 3 countries Vietnam – Laos – Cambodia. This is a border gate to transport goods from Quang Nam – Quang Ngai – Da Nang – Kon Tum provinces to Laos.
Lao Lao Bao International Border Gate:
Lao Bao border gate is located in Huong Hoa district, Quang Tri province connecting Vietnam and Laos through the corresponding gate of Den Savanh in Savanakhet province. This is the way to transfer goods to Laos for the neighboring provinces of Quang Tri like Thien Thien Hue, Quang Binh, Ha Tinh, Thanh Hoa, Nghe An … etc.
Customer also can choose another border gates to ship your goods to Laos such as: A Đớt – Thừa Thiên Huế, Cà Roòng – Quảng Bình, Cao Vều – Nghệ An, Chiềng Khương – Sơn La, Hồng Vân – Thừa Thiên Huế, Huổi Puốc – Điện Biên, La Lay – Quảng Trị, Lóng Sập – Sơn La, Nậm Cắn – Nghệ An, Nam Giang – Quảng Nam, Na Mèo, Tây Trang – Điện Biên, Tây Giang – Quảng Nam, Thanh Thủy – Nghệ An.
WHICH FORMS OF SHIPPING GOODS TO LAO?
For border trade, there are two forms of transporting goods to Laos:
Official formality in Vietnam goes small-scale unofficial formality to Laos: This form makes procedures to open export declarations at Vietnamese border gates, senders have declarations to get tax refund in Vietnam. Goods going to Laos still pay taxes but do not import procedures. This form saves both the sender and the receiver. Quick procedures are very favored by businesses especially high-value goods.
Unofficial exporting both from Vietnam to Laos: Export goods do not open declarations in Vietnam. Goods entering Laos are similar to the above form. This form is favored by businesses for low value products, simple procedures.
For the official formality
Open export declaration form at Vietnam border gate, Goods imported into Laos through trust agent opening import declaration.
Regardless of the method, the transport of goods cannot avoid errors and risks in the process of transporting goods to foreign countries.
Understanding the psychology and difficulties that customers may encounter, contact Global Mover Logistics to make the import and export process more simple and successful.
Make sure you are satisfied with the quality of our 10 point service. Just contact the Global Mover Logistics company, you will be consulted and answered enthusiastically for questions about customs procedures, transportation routes or import and export licenses for the journey for the purpose of win-win method.
You will not need to worry about customs, taxes, shipping and storage procedures. We will ship the goods to you or wherever you request.
Mail: [email protected] / [email protected]
Phone: +84 905 355 358